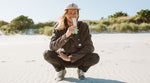 Our sustainability journey
We value and care for our environment.
We have a big goal to reduce our carbon use with the aim of becoming at least carbon neutral. To do this we are focusing on waste, water and energy.
We are believers in the power of continuous improvement. We are not perfect and know we can't make massive changes over night, but we can take incremental steps every day. And we can plan ahead to help us make the best possible decisions for future generations.
This is what we do now:
WASTE
When it comes to waste, we reduce what we can. We have worked hard to halve the amount of waste skips we used in 2019. We have achieved this by looking at each waste stream and working to eliminate, recycle, repurpose, compost or donate.
Recycle
Cardboard, plastic pallet wrap, some chemical containers go back to suppliers, steel drums & factory/engineering waste steel, polystyrene, office paper waste, cans, electronic waste & batteries
Repurpose
Cardboard cores: schools (kindy and art projects), flat white cardboard from packaging deliveries (local schools), food waste from production (pig farmer), plastic buckets, jerry cans, bottles, wood, broken pallets (Menz Shed, fire pellets), steel & plastic drums (local community), apple waste/discard/pomace (farmers)
We work with our local community to repurpose some of our waste. If you are interested in these items, or have any ideas email us info@tasmanbay.co.nz
Compost
Food leftovers from our team, some paper towels, green waste
Donated
Product (short-dated, over-runs, excess stock). We donate to charities including Kai Rescue, Salvation Army, sports & community groups for fundraising.
Eliminate: we do not accept from suppliers
One-way plastic pallets
We are still working to improve:
Dirty plastic wrap/film, liquid waste in factory, used gumboots, hairnet & boot covers
Working with schools to get Juicies & Moosies soft plastics wrappers recycled in the NZ Soft Plastics Recycling Scheme and in Australia through REDcycle.
Continue to audit and reduce our waste to landfill.
WATER
We utilise water from our own bore, which means we do not need to rely on council supply. We have our own systems to ensure our water is clean and safe.
Much of our water is used for cooling. We return all of our clean cooling water to the ground.
We are continuously reducing our water use and wastewater by:
sweeping up spills in the factory, not hosing them
reducing cleaning using a hose to optimal level in each area, and using squeegee mops
not over-using cleaning chemicals. Using the right amount for the job.
ENERGY
Energy is our main contributor to carbon. We currently use electric and diesel boilers as heating systems for our factory. We are working towards replacing this diesel energy source with a renewable energy option.
All new energy sources we use will be from renewable sources.
PACKAGING
Continuously improving our packaging is a big thing for us. Our Dr. Feelgood Frozen Pops were the first pops in New Zealand to have 'no plastic' packaging.
We have reduced film packaging in our Moosies & Juicies by 33% and also changed our film so it can be recycled.
We only use cardboard packaging from sustainable sources, and recycle or reuse all cardboard we use on site.
We also give back to our environment. Read more about how we do this here.